Here's what we can do for you
Full Speech Pathology Assessment
Learn more about our Full Speech Pathology Assessments

Our assessments begin with a pre-assessment form. Once you have filled this out and sent it to us, our admin team will contact you with available appointment times and send you a copy of our welcome package.

Once you have confirmed your appointment, we will send you details on how to get to our clinic.

When you arrive, please let the admin team know you are here and your therapist will come out to greet you. Your appointment will typically take 90 minutes and involve parent discussions and an assessment of your child using a combination of structured and play-based tools.

At the end of the assessment session, your therapist will talk to you about their recommendations for therapy. This may include individual or group therapy options.

After your assessment, your therapist will put together all the results into a report and send it to you within two weeks.

In your first therapy session, they will discuss the report with you and explain their therapy plan.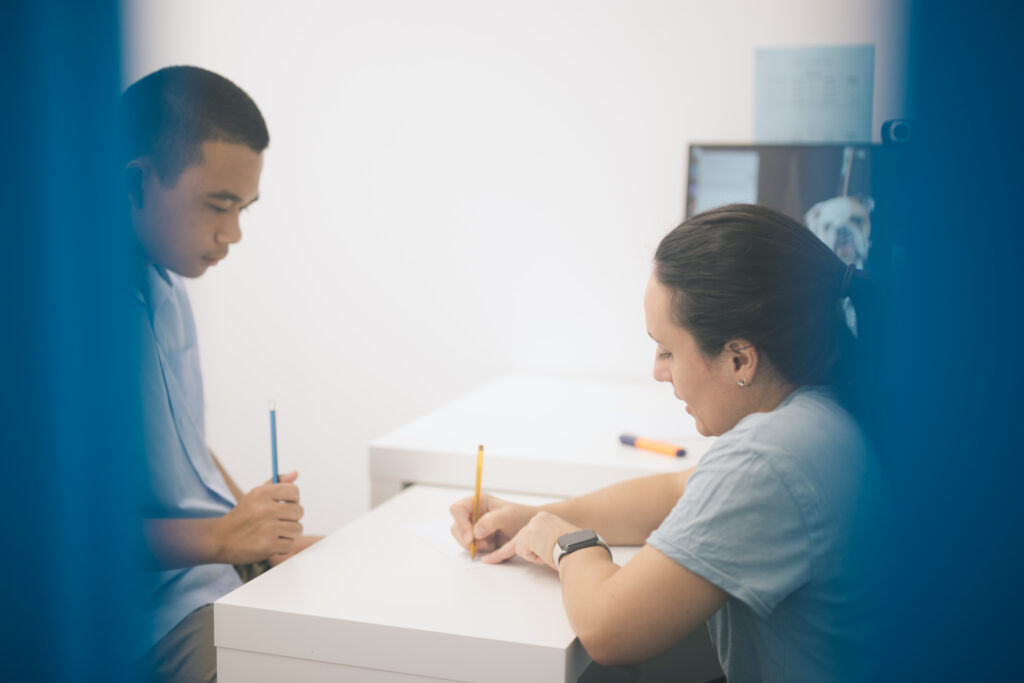 Learn more about 1 to 1 Therapy

Face to face time: 30, 45, 60 minutes
Cost: Please call us for a quote.

Therapy sessions focus on supporting your child's communication goals. During these sessions, your therapist will clearly outline the main goals of therapy and provide multiple, scaffolded practice opportunities for your child within a therapeutic environment. We strongly encourage parents to attend each therapy session.

Should you require extra support, such as the creation of individualised resources (e.g. a home program) or if you would like your therapist to write a report/letter additional fees apply.
Learn more about Group Therapy

Some goals are best accomplished in groups.

Group Therapy blocks are provided weekly at the clinic or another local venue. We have a variety of groups to support your child's communication skills including:

High School Writing Skills (Essay and Maths)
Young Adult Life Skills
Social Skills Group
Early Literacy Skills

Interested in your child joining one of our Group Therapy blocks? Please fill out this form.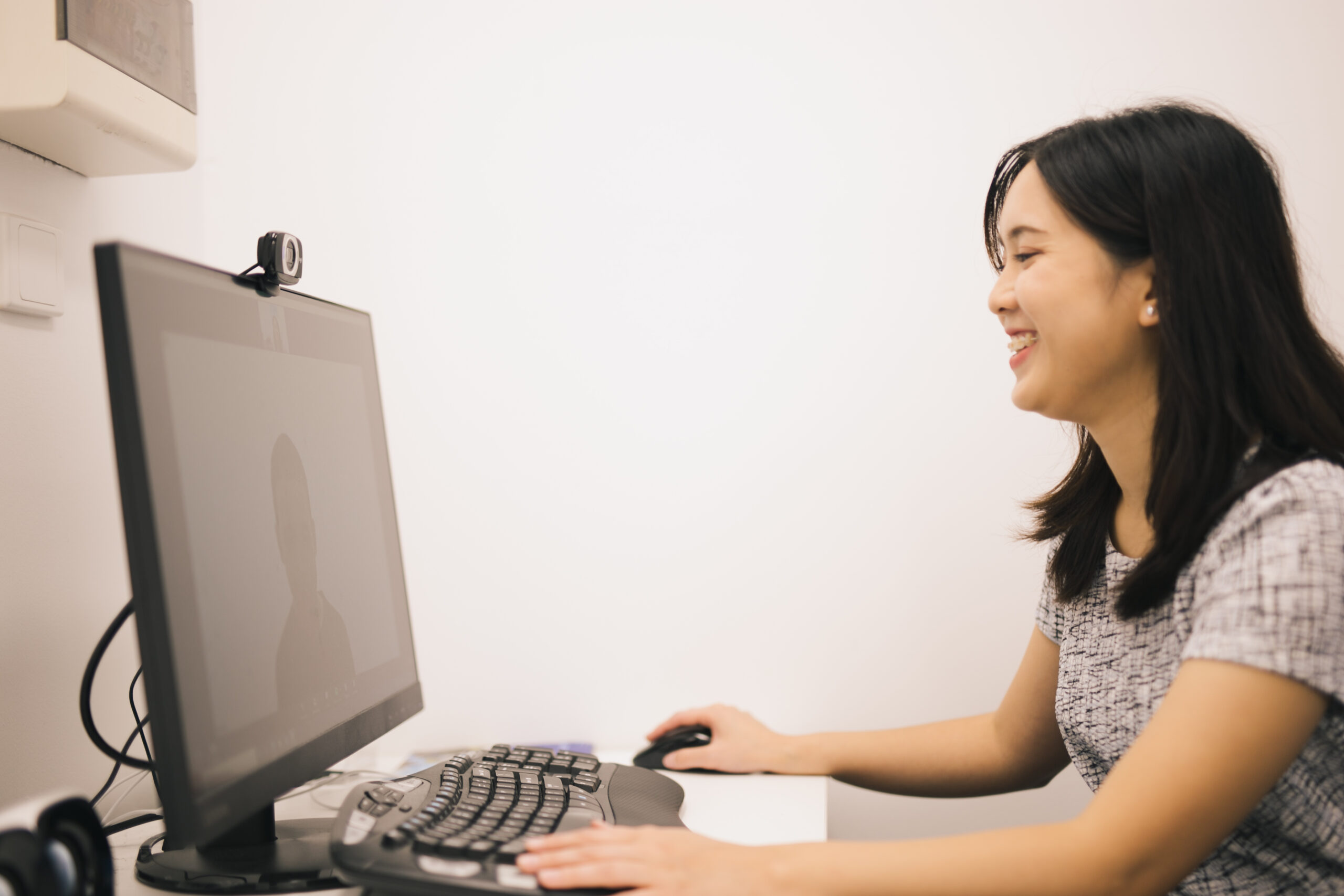 Can we see our therapist online/Telehealth?

Therapists will be available for online (Telehealth) therapy throughout the week. This type of service delivery is an effective way to provide therapy for a range of patients. Your therapists have spent time training to ensure we can implement this in the most effective way possible. You will likely find that a range of businesses are providing this type of service as an option during this pandemic.

If you are eligible and able to use online service delivery, your therapist will discuss this with you at your next appointment. This may involve one in-person session and/or test call where we introduce the software. If you will not be attending your next appointment and would prefer to begin Telehealth therapy immediately, please let us know and we can make other arrangements.

If we choose to do Telehealth, in most cases we will not begin immediately and your therapist will discuss it with you. Suitability will depend on a variety of factors, such as the resources you have at home, your home internet connection, your comfort with technology, as well as the child's ability to maintain attention. All of these will be taken into consideration in this discussion.

A parent or adult will need to be present in the room with children at all times for any Telehealth sessions.
How do we pay for online sessions?

Please note that patients using the Medicare care plan and private health funds may not be eligible for rebates for therapy delivered online. Speech Pathology Australia (SPA) is trying to make changes to these policies due to the current conditions.

Patients using the NDIS (NDIA-managed or plan-managed) will not be affected. We will send you an email confirming your attendance (in place of signing for your attendance).

Private and self-managed patients will be able to pay invoices via bank transfer. For Telehealth patients, we will invoice you 48 hours prior to your appointment. We will request that you pay for the appointment no later than 24 hours in advance (eg. If your appointment is at 10am on Tuesday, please pay by 10am on Monday), and send a screenshot of receipt or reference number to your therapist. Please also include your child's name and invoice number in the reference box. If you do not include a name, we may not be able to register your payment. If payment is not received on time, your appointment may be postponed or rescheduled.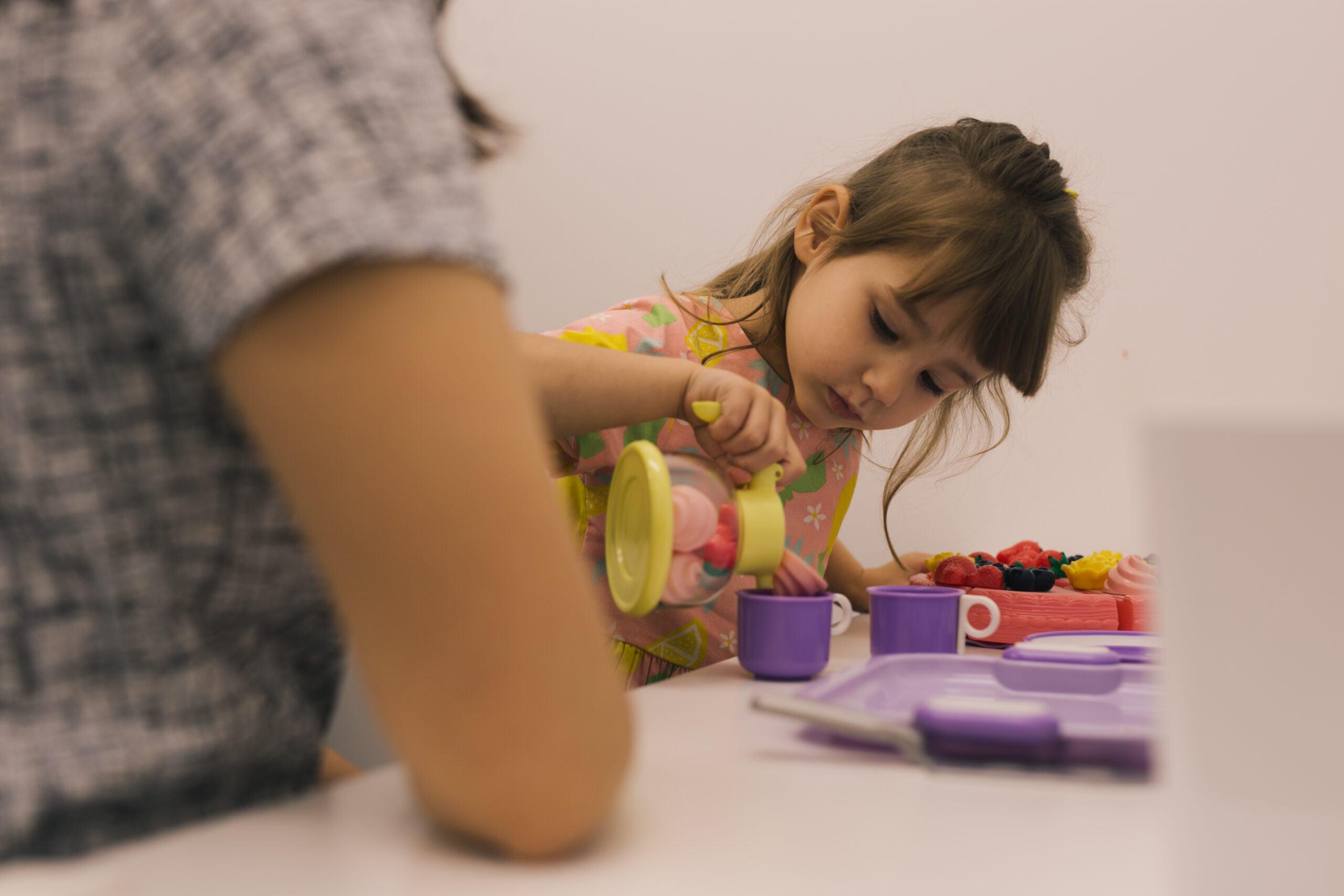 Learn more about our Student Clinic

Western Sydney Speech Pathology is now offering short blocks of therapy with speech pathology students at a reduced rate.

Spaces in our student clinic will be extremely limited.

In the student clinic, services will be delivered by a speech pathology student under the direct supervision of an experienced clinician. Sometimes, the supervising clinician may assist with some activities.

If you are interested in this service, please contact us at admin@wssp.com.au to discuss your child's eligibility.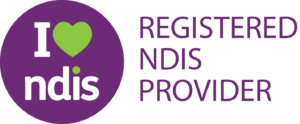 By booking with Western Sydney Speech Pathology you agree to our privacy policy and our terms and conditions.