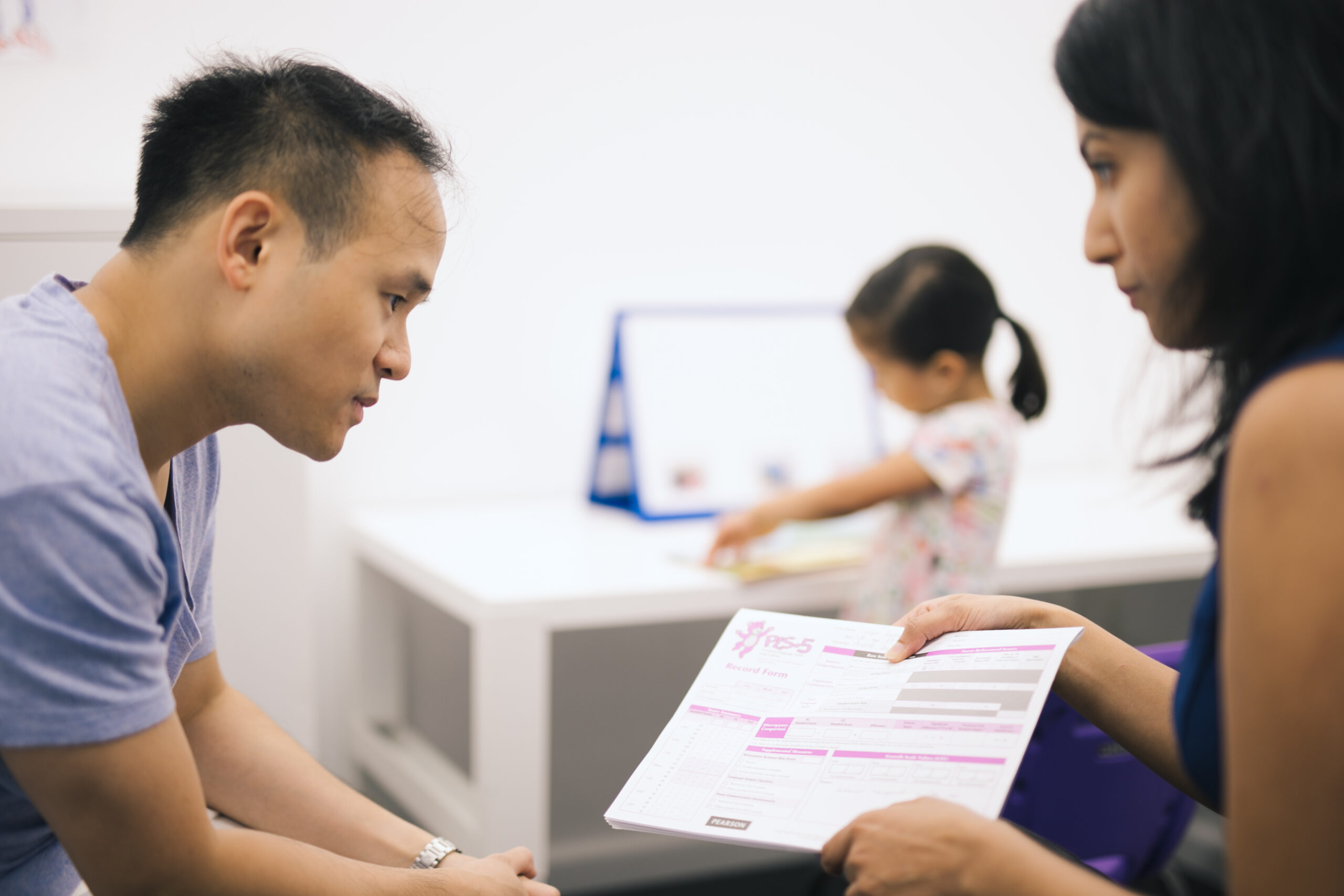 Full Speech Pathology Assessment
Our assessments begin with a pre-assessment form. Once you have filled this out and sent it to us, our admin team will contact you with available appointment times and send you a copy of our welcome package.  
Once you have confirmed your appointment, we will send you details on how to get to our clinic. 
When you arrive, please let the admin team know you are here and your therapist will come out to greet you. Your appointment will typically take 90 minutes and involve parent discussions and an assessment of your child using a combination of structured and play-based tools. 
At the end of the assessment session, your therapist will talk to you about their recommendations for therapy. This may include individual or group therapy options. 
After your assessment, your therapist will put together all the results into a report and send it to you within two weeks.   
In your first therapy session, they will discuss the report with you and explain their therapy plan.